"The Great Kebab Trail" Food Festival at India Bistro
India Bistro, one of the most popular restaurants in the city, known to offer food lovers traditional & regionally diverse dishes of India but with a contemporary twist, is hosting 'The Great Kebab Trail', a first of its kind gastronomic food festival, that celebrates the lavish meals of the royals and a delicious variety of kebabs, starting from 15th July to 31st August 2018.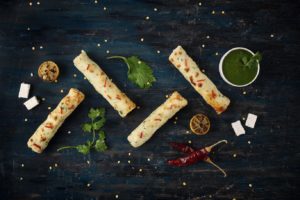 Giving its patrons a culinary extravaganza to indulge and satiate their food cravings this season,the Great Kebab Trail welcomes you into a world of aromatic flavours, presenting recipes from the traditional Mughlai and Nizami Cuisine which is served in a modern avatar, that would surely surprise your taste buds and leave you wanting for more.
Led by a team of experienced chefs, India Bistro focuses on sophisticated Indian gastronomy, seasoned with subtle yet complex marinades, well-chosen exotic spices & ingredients using time honoured Indian culinary methods. Each dish on the menu is a carefully researched creation and presents an assortment of vegetarian and non-vegetarian delicacies, like the Chaap Tajdar, Potali Kebab, Murgh Kasturi Khaas, Murgh Bharwa Tangri, Bharwa Mahi Tikka, Mirch Malai Seekh, Hing Dhaniya Ke Chatpate Aloo, Baby Corn Shashlik and many more!!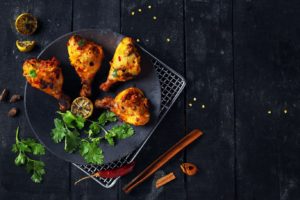 A modern restaurant that serves classical Pan-Indian dishes but with an interesting twist, India Bistro, is known for bringing to you great food from across the country with a special focus on Punjabi and North India dishes. The atmosphere is a mix of traditional & contemporary, making the guest feel at ease & the service is careful & gracious.
So drop in with family and friends to savour the aroma and tastes of some great Kebabs, and enjoy the wonderful monsoon season.