Apeksha Agarwal – A modern-day kathaakaar
Rather than words and music, though, she tells her stories through form and color, light and shadow. Yes, we are talking about Apeksha Agarwal, a fashion and beauty photographer based in Los Angeles. Like storytellers throughout history, at only 26 years of age, she has taken a journey which spans several continents and
both sides of the globe.
Apeksha has photographed talent ranging from models to musicians to film actors. According to Apeksha, the driving force behind her passion  and love of photography was born when, as a child,  she watched her father shoot portraits of  family and friends.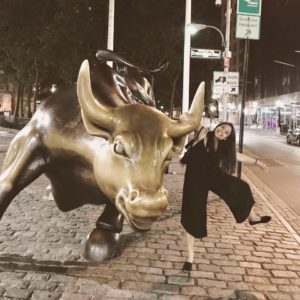 Born in Meerut, most of her childhood was spent in Delhi surrounded by a family of role models. Agarwal's family excels in both arts and business, and her parents supported her in exploring science, commerce and the arts.
For her upper-level studies, Agarwal chose to study abroad and delve into business and economics, earning a BA Honors in Business Studies from the University of Exeter, UK while also completing a short strategic management course from the London School of Economics.Soon after, she returned home to India to work with her father as Assistant Manager, Sales.
After making a mark in the business world, she revisited her interest in visual arts. " I realized that I always had a fondness for photography and telling a story through the camera," she states. With that realization, she booked flight on the next plane to New York to enroll in the New York Film Academy with a specialty in photography.After completing her studies, she continued her artistic and professional journey by moving to Los Angeles to work with renowned fashion photographer Ash Gupta.
As part of the team at 838 Media Group, Agarwal has participated in shoots for Bollywood's Bad Man Gulshan Grover, Pooja Batra, R. Madhavan, etc etc etc. Agarwal punctuates her work,exclaiming "I love getting to know people on a shoot- their stories, their lives.
Each photograph should help the viewer feel they know them a little bit."
We can truly  say with an outlook like that, we can all share the walk on Agarwal's visual caravan.