Phelbos – the real warriors on two wheelers doing a silent service during COVID pandemic
Patients suffering with various chronic ailments are the worst sufferers during lock down imposed due to COVID pandemic.  Due to restrictions they are not allowed to go outside and even if they get permission, hospitals are restricting their visits by shutting OP s.  They are now asking patients to undertake video counseling for any difficulty and only emergency cases are allowed to come to hospital.  Under these circumstances getting a diagnostic tests that are routinely needed to be done and some tests have to be performed on the advice of doctor is a herculean task for patients.
In order to help such patients Apollo Diagnostics, Diagnostics wing of Apollo Health & Life Style Limited has increased capacities of home testing wing and their Despite all odds phlebos  (phlebotomist is a person who draws blood from veins) have been tasked to collect the samples.   Since then these Phelbos have been making rounds across the cities that includes Hyderabad and collecting samples.  Numbering 25 in Hyderabad alone, these Phelbos are collecting 100 samples on an average every day since lock down during day and night i.e. 24 hours during day and night.   People suffering with Diabetes, Thyroid, Vitamin Deficiencies, Allergies, General Health related tests are the people utilizing these services.
Further another set of people especially pregnant women are utilizing services of these warriors as it is very much essential to monitor their vital parameters on regular basis.   Several such women are facing hardships in reaching the nearest diagnostic centers due to high risk of infection are being helped by these health care workers in large numbers during this lock down period.  Not only pregnant women several other such patients who cannot be ignored and forced to undergo such tests are being serviced by these health workers day and night.
Despite several odds and hardships, facing police batons, answering several questions by law enforcing agencies especially during the night, receiving threats and humiliations from residents these warriors are silently doing their job and receiving such accolades for their services.  Is it not the time to acknowledge these behind the scene warriors and appreciate their services?
Experiences shared by these dedicated health workers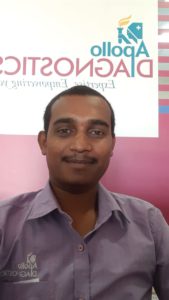 Raju-  I am happy to working in healthcare industry (Apollo Diagnostic). In this critical case also I am continue my work as a Phlebotomist. Yes my service  at this point of  time must be done and is very much important  why because many of the people aren't working but I'm working in their absence. First feel Proud of myself as we are first line of in this healthcare industry.
Challenges: Police are stopping on the road and each and every time I have to show my ID card and explain them I am from Apollo Hospitals then only they allow. And some time ever after showing our id card some polices wouldn't allow us.But now as passes are being given by our company we can go to the sample collection smoothly.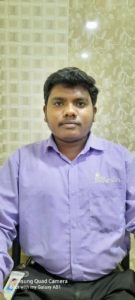 Arun Raj- My name is Arun Raj. I'm an home collection phlebo from Vasthanagar. Firstly, I'm very much proud to be an phlebo in apollo diagnostics because we do help people who are sick and we are available 24/7 hours & days to our dear patients even after covid-19 breakout.We have been putting our lives in stake during the covid-19 breakout and we have been operating our centers and our home collection as usually. I'm very much happy with my company (Apollo Diagnostics) who have been providing services even after the shutdown was announced, cause we value our customers and patients and we created an trust in the markets staying that Apollo Diagnostics is the best out of the best.
Challenges: In some areas colony and roads are completely blocked for the outsiders by the locals and because of that we will have to find and take a long and difficult routes to reach the patient to offer our services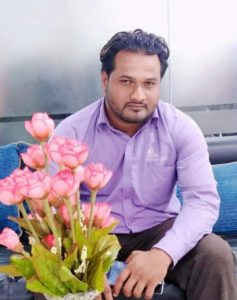 Omer- My name is Omer. I'm an home collection phlebo from Lb Nagar I have been working in this health industry for past 10 years and i haven't seen any of natural disasters such as covid-19.It has been an hard time for us to work during these hours, That too an recently married couple such as me wouldn't take such an risk. But we are first line of defence for an such break through. I have been working continuously right from the breakthrough because i know what sort of important job that we are involved into. It was the best platform to prove that Apollo group was touching the lives of billions of people throughout the country and striving to control Covid-19.
Challenges: In some gated community and apartments due to their committee decision outsiders are not allowed inside as the patient don't know until I reach there, In spite of calling the customers in advance. And I had to return without collecting the samples.